Proljetna wishlista se nastavlja na mom blogu! Dobro došli u drugi dio!
Pozdrav dragi moji čitaoci i dobro došli u novi post na mom blogu čija je tema, kao i tema prethodnog posta kojeg možete pročitati OVDJE – proljetna wishlista! Nastavite čitati da saznate koje su se to kozmetičke stvarčice našle na mojoj proljetnoj wishlisti. Nadam se da ćete uživati!
Hello my lovely readers and welcome to another post! I've got so much things to do for school but first thing first – write a new post haha. Thank you so much for 8,000+ views! I love all of you guys and you mean a lot to me! For 2 days it's 3 months since I made this blog and I want to write a special post for you on that day and I don't really have a good idea so if you have any post requests or ideas please let me know down below.You know I've divided this Spring wish list on 2 parts and first one you can see here if you haven't already! In this post I'm going to talk about beauty and makeup products I want to buy. Hope you'll enjoy!
Pa da vidimo…
Let's get into this…
1. Nivea Care krema – Nakon što sam je vidjela na TV-u, želim je probati jer mi izgleda kao odličan proizvod a i ne posjedujem ni jednu kremu za lice i tijelo pa želim ovu. Ne sviđaju mi se kreme koje ostavljaju masan osjećaj na koži a svi kažu da ova to ne radi.
1. Nivea Care creme – Since I saw this creme on TV, I really want to try it out because it seems like a really great product and I don't really have creme for face and body so I want to buy it. I don't like cremes that leave oily feeling on my skin and everybody says that this one doesn't do it.
2. Balea Piling – Volim Baleine proizvode za njegu lica i otkad sam potrošila moj Essence Pure skin toner treba mi ovaj proizvod. Baleini proizvodi su, također, jako pristupačni.
2. Balea Wasch Peeling – I love Balea's face product and since I run out of my Essence Pure skin toner & powder I really need to buy one of these. Balea products are , also, very affordable.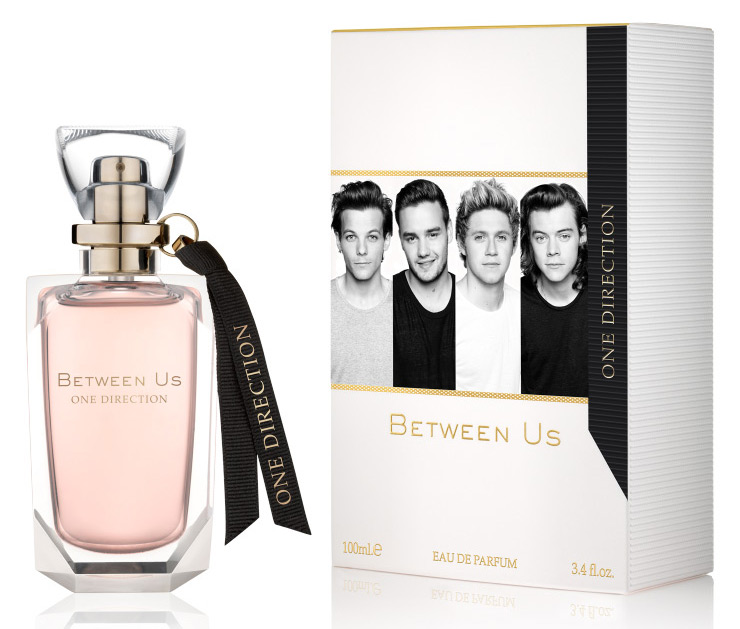 3. BETWEEN US – ONE DIRECTION – Zaljubljena sam u pakovanje… Da ga bar mogu kupiti ali ostati će na mojoj wishlisti dok cijena ne bude malo pristupačnija haha.
3. BETWEEN US – ONE DIRECTION – In love with the packaging… Wish I could actually buy it but it's on my wish list till its price would be about my teen budget haha.
4. RIMMEL Extra WOW maskara – Jako mi se dopada maskara koju moja sestra posjeduje i također je od brenda Rimmel a ja želim da kupim ovu jer mi se pakovanje čini jako slatko i obećavajuće na neki način haha.
4. RIMMEL Extra WOW lash Mascara – I'm in love with the mascara my sister has and it's also from Rimmel and I really want to buy this one because the packaging is so attractive to me, I don't know, it looks really cute and promising haha.
5. Essence crni lak – Želim crni lak odavno ali uvijek zaboravim da ga kupim. Essence- ovi lakovi mi se čine odličnima pa želim uzeti jedan u crnoj boji.
5. Essence Black Nail Polish – I want a black nail polish for a while now but I always forget to buy it. Essence nail polishes seem really great so I want one in black.
Hope you enjoyed, and if you did be sure to let me know in the comments down below and follow me on GFC and G+ (I FOLLOW BACK).
Thank you! I love you guys!
Bye,V
Contact : E-mail – vildana01@outlook.com
Twitter – @LivingLikeV
Follow me on Polyvore :
HERE
!