THE LOLITA GIRL: A TREND THAT GOES BEYOND FASHION
Lolita is not just a trend in fashion, but the way in which young people express some emotions. Lolita girls do not follow this fashion style just for the sake of it. They use their sense of style for a much bigger purpose. Firstly, the Lolita style of dressing helps these young girls to step outside the mainstream society, and carve their individual identity. And despite rebelling against the mainstream society, the Lolita girls seek to belong together as the followers of one fashion philosophy.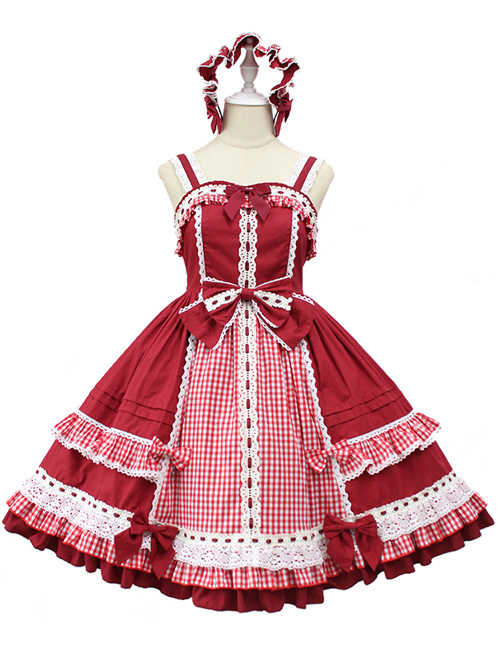 https://www.lolitain.com/margarets-afternoon-tea-series-plaids-splicecolor-bowknot-sweet-lolita-sling-dress-p-7534.html
The Lolita fashion subculture began in the 1980's in Japan, and till today continues to influence a section of youth globally. The Lolita girl fashion is largely influenced from the children's clothing of the Victorian era. That is why you can find most Lolita girls wearing knee length dresses that are quite voluminous in nature with a lot of lacy and frilly work on them. The Margaret's Afternoon Tea Series Plaids Splice-color Bowknot Sweet Lolita Sing Dress is the perfect example of a classic Lolita dress. The detailing with the lace and voluminous fall on the skirt is what makes it the typical Lolita dress any Lolita girl would love to wear.
* Sense of Individuality –
The Lolita girl fashion has gained immense popularity all over the world, and the reason why girls choose to follow this fashion trend differs from one person to another. Where there are some Lolita girls who follow this trend as a style statement, there are many who use this trend as a lifestyle choice to rebel against patriarchy. In this context, the Lolita fashion is seen as a rejection of the formal Japanese life in which a girl is expected to fit in the role of a traditional Japanese girl. So, in a way, the Lolita girl is a rebel who wants to be more than just a wife and a mother. The Lolita girls like to wear the Lolita clothes, as it gives them a sense of individuality that the traditional society is depriving them of.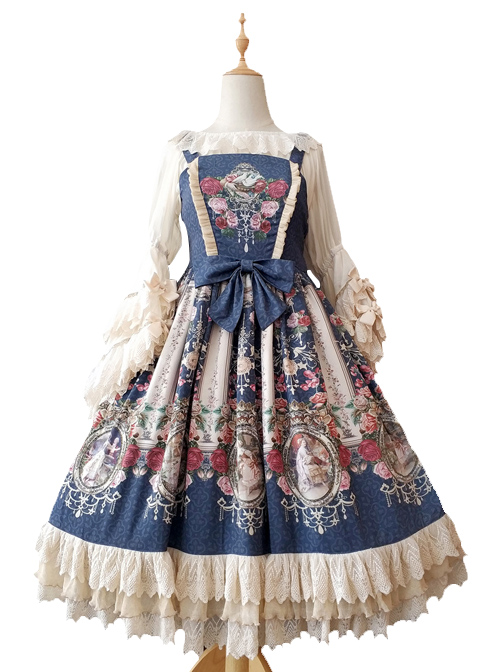 https://www.lolitain.com/royal-murals-series-classic-lolita-sling-dress-p-7265.html
For instance, this Royal Murals Series Classic Lolita Sling Dress carries a grace and elegance that makes it completely one of a kind and special. This is one Lolita dress that enhances your individuality and lets you celebrate what makes you unique.
* Childlike Innocence & Optimism –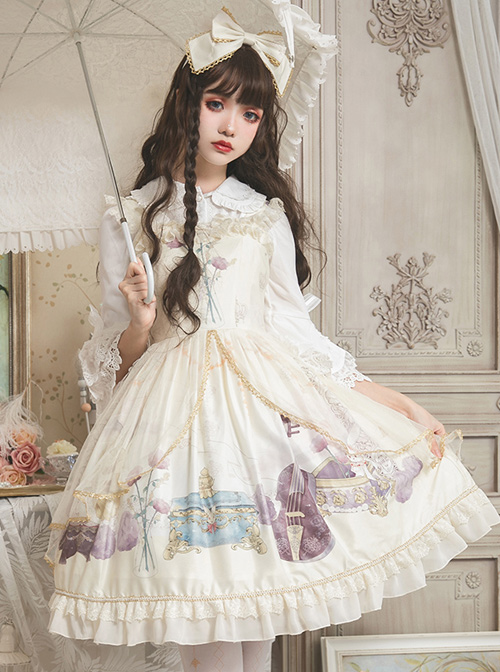 https://www.lolitain.com/old-time-dream-series-retro-printing-jsk-classic-lolita-sling-dress-p-7558.html
The Lolita girl subculture in fashion exudes a youthful charm and modesty, unlike the sexual connotations that are associated with this fashion trend by the non-followers. The Lolita girl stands for childlike innocence and optimism, which is very much prominent in this Old Time Dream Series Retro Printing JSK Classic Lolita Sling Dress. This classic Lolita chiffon dress is as pretty as it gets. The baby collar, retro print and laced umbrella sleeves are the highlight of this dress that make it so demure and charming.
* Subtle Resistance –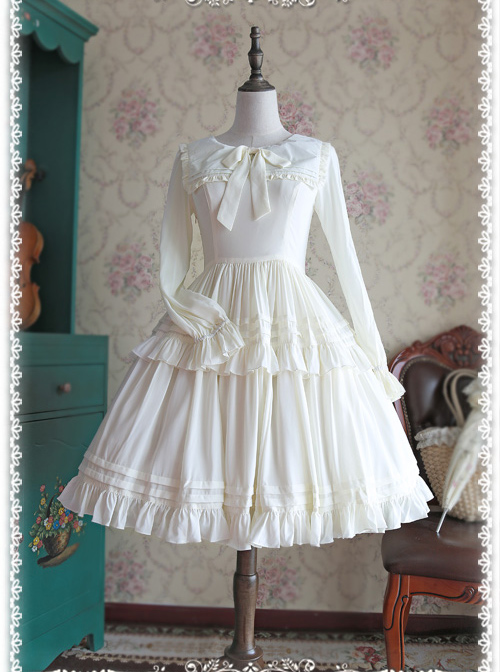 https://www.lolitain.com/chiffon-white-lolita-skirt-long-sleeves-shirt-p-467.html
The Lolita girl uses a subtle way to rebel against traditional roles of women, a manner of resistance which is typical of the Japanese culture. Like this Chiffon White Lolita Skirt Long Sleeves Shirt in white, black, wine red and dark blue. This monochrome Lolita dress subtly plays on the finer details, pleats, and frills to create a statement. The monochromatic look of this dress not only adds to its aesthetic elegance and beauty, but also lets the style details on this dress do all the talking. This dress exudes a certain sense of self and firmness, without being too loud and dramatic, much like the underline theme of the Lolita subculture of fashion.
* Nonconformist & Diverse Fashion Influences –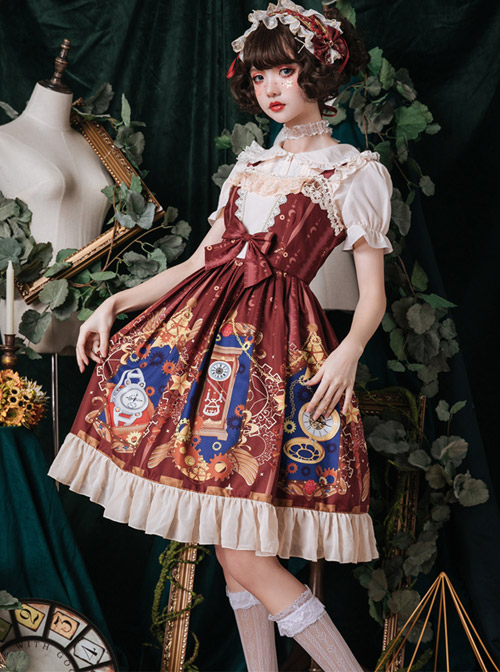 https://www.lolitain.com/time-machine-heart-series-printing-jsk-retro-classic-lolita-sling-dress-p-7673.html
The fact that the Lolita culture incorporates fashion influences from diverse sources, speaks highly of its nonconformist nature. For instance, this Time Machine Heart Series Printing JSK Retro Classic Lolita Sling Dress has both the elements of traditional Japanese and European aesthetics. The bold and multicolored modern print on this dress reminds you of a traditional Japanese kimono print. On the other hand, the corset lace design and the voluminous skirt take the influence from the Victorian dresses.
Where the Lolita girl celebrates femininity, she also breaks the fixed notion of femininity. The childlike innocence of the Lolita girl is not just there for aesthetic reasons, but it is
something that makes you acknowledge the importance of individual expression. Like this Alice in Wonderland Series JSK Classic Lolita Sling Dress in silk linen that looks pretty amazing and feminine, but also adds a distinct value to the attire with the embossed gold print.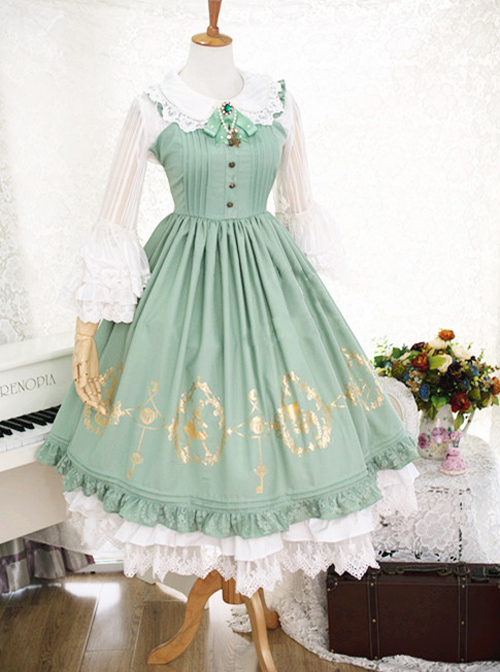 https://www.lolitain.com/alice-in-wonderland-series-jsk-classic-lolita-sling-dress-p-7476.html
The Lolita girl fashion has existed in Japan for quite some time now. Its popularity in the US and the UK also proves how this fashion trend has been accepted worldwide with due respect and recognition. Even today, you can find Lolita girls roaming in the streets of Tokyo, especially on Sundays. As far as the mainstream Lolita culture in Japan is considered, it is absolutely perceived as something that is really cute and endearing. Still there is a need to promote healthy etiquette in some parts of the world, so there are no onlookers, no trailing and no sneak shots. A society needs to fundamentally respect the Lolita culture.
So, if you see the larger picture of the Lolita girl, it is much more than just a fetish with the Lolita costume or Lolita fashion. So whether it is Lolita skirts, dresses, blouses, accessories, or shoes; it all comes together to create a Lolita look that has a meaning and a purpose. But, off-course, Lolita fashion doesn't limit itself to stand for a cause all the time. In fact, it gives a platform for anyone who loves fashion to try on the Lolita girl look and enjoy the art of dressing up. The Lolita girl look is cute and fun and also one that involves a lot of creativity to get it perfect each time. So, go find your perfect Lolita dress today and match it up with some pretty accessories to celebrate your inner Lolita girl!